Electronics Waste Recycling Day - Spring 2016
NHVT Computer Services, Corp. Is Having An Electronics Waste Recycling Day Date: 04/23/2016 from 10:00 am to 2:00 pm Location: 3 High St, Lebanon NH 03766 Drop Off Location: Behind our office/building Contact Us: 603-448-2110 or sales@nhvtcomputers.com

Where Can I Find These Things?
Closets
Basements
Attics
Sheds
Outbuildings/Barns
Your Employer
Neighbors
Friends
Family
Just About Anywhere!
How Does It Work?
You Bring Your Items To Us, Our Helpful Staff Will Collect and Sort Everything. Items Are Then Processed For Recycling By Our Skilled Team of Recycling Specialists. All Items Are Recycled In An Environmentally Friendly & Socially Responsible Manner.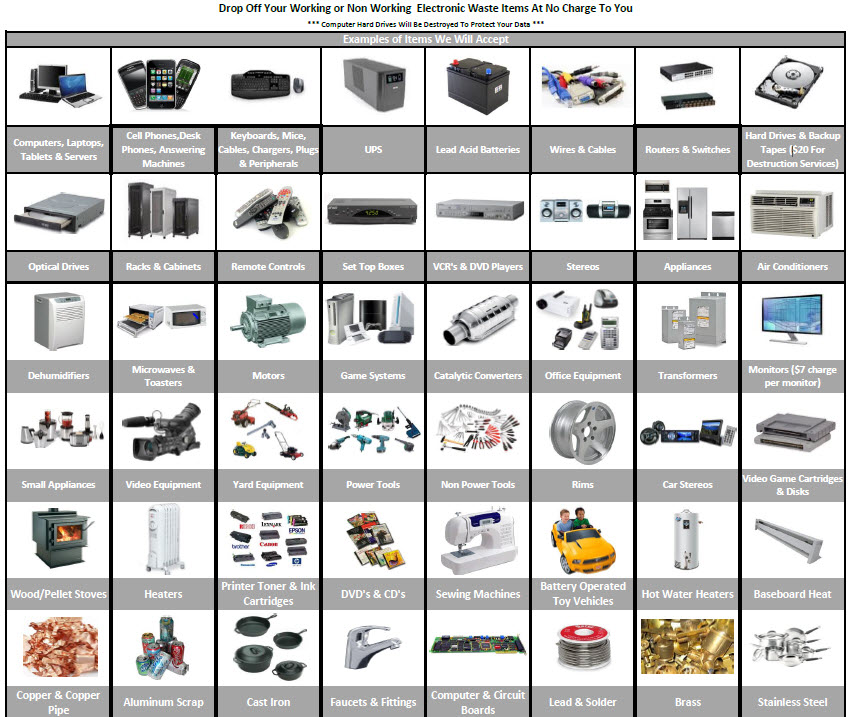 Download Flier